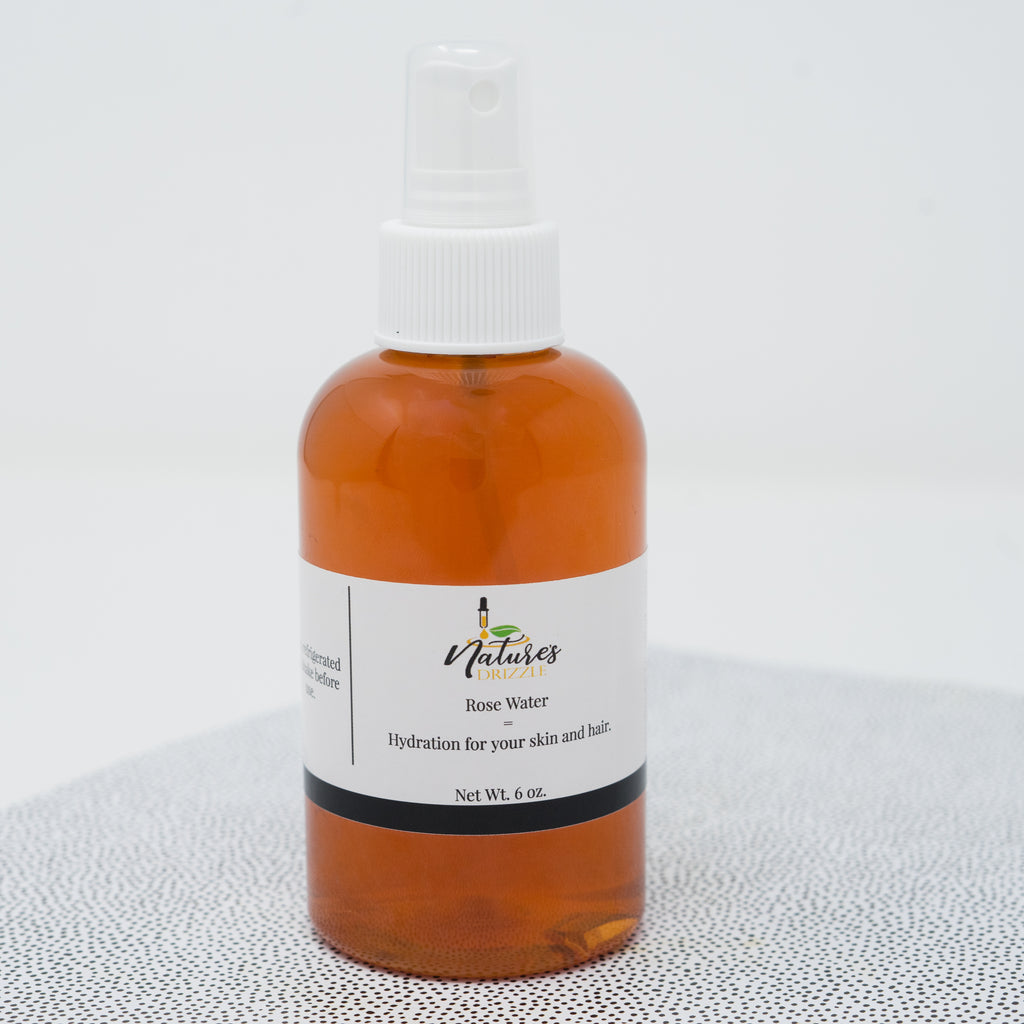 Nature's Drizzle LLC
Rose Water
$11.99 $0.00
Rose water has anti-inflammatory properties meaning it can be used on the skin to soothe the irritation caused by conditions like eczema.
Rose water hydrates the skin since it is full of hydrosol. It can help regulate the pH of the outermost skin layer.
Hair:
Rose water aids in keeping hair saturated with keeping hair strong and coated with natural components.
With vitamins A, B3, C, and E rose water helps promote the growth of your hair by nourishing the scalp and promoting hair growth.
Nature's Drizzle has added additional natural ingredients for additional moisture and cleansing properties.
Keep refrigerated for best results.